I started working on Bummis in 1988 as a new mother. I have 3 sons – who are now all enormous! I always used cloth diapers on my babies and always felt pretty passionate about the whole issue. I knew first hand that really great and affordable products made it easy to use cloth diapers. So I developed th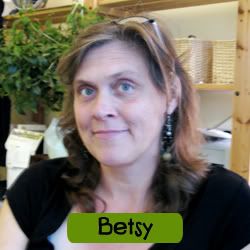 e products I needed on my own babies and tested them on many, many others in my circle and beyond. Then I took everything I had learned from my wonderful father who was an entrepreneur, and founded Bummis. It was a long and winding path to where we are now – I home schooled all my kids, so we grew slowly but steadily over the years. I have been working with my business partner Shirley Murdock, since 2000. She makes it way more fun to be in business, and we compliment each other nicely. She is detail oriented and a scientist and problem solver, and I am big picture and still way too passionate!
We live on this wonderful little cloth diapering planet here at Bummis that we and our employees have created. We have a lovely factory with lots of plants and natural light, and our offices are situated there. We also have two beautiful little stores in the Montreal area where we sell tons of cloth diapers, baby carriers and nursing supplies. In addition we have a warehouse and a small staff in upstate NY, in the very scenic 1000 Islands. I am an American citizen and so am able to work in both countries. We all really enjoy working on our special little planet refuge at Bummis, and we have a great team - all of whom care passionately about wha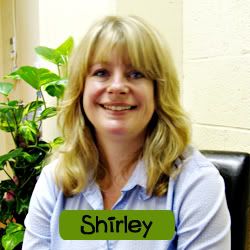 t we do and how we do it.
Something that is at the core of our work is the notion of giving back. We give abundantly – donating diaper covers and diapers to orphanages around the world. We give sets of diapers and covers to needy women in Montreal on a regular basis – through a couple of our favourite aid organizations. And we proudly support our local and very cool meals on wheels (bicycles sometimes!),
Santropol Roulant
.
Encouraging parents to use cloth diapers is easy – waste reduction, cost and comfort are our 3 irrefutable arguments. I have to say that even after all these years, I still love pre-folds and covers. I find them versatile, super absorbent and easy! Very affordable too!
We concentrate on constantly improving and upgrading our products, and also on teaching people how to use and wash them so that they will be successful at cloth diapering. We make it our priority to give great customer service and support – we love solving problems! We still do a lot of testing of our products and use our stores as laboratories. In fact our famous
Cotton Diapering Kit
is actually something that worked amazingly well in our store – which is why we stuck it in a box and offered it to everyone! Soon it will be a super reasonably priced Organic Cotton Diapering Kit!
Diaper covers are our specialty – we make 3 with hook and loop closures and one pull-on. We also make a great swim pant and training pants as well. They are all made in our Montreal factory with North American fabrics and components. Our diapers are imported from Pakistan , and are oeko – tex certified. We are working with our supplier to obtain SA 8000 certification, which is a measure of social accountability.
Who are we?

We are first and foremost mothers, who know that good quality, easy to use and affordable diaper covers make it easy to use cloth diapers. We encourage parents to use cloth diapers because of the many benefits to be had in terms of waste reduction, cost and comfort.

We work hard to create good quality products, and we stand behind our products. Our diaper covers are all made in our own factory in Montreal.

Customer service is our priority – we provide user guides, washing instructions and telephone/e-mail support.

We believe in giving back wherever and whenever we can. Donation and service are at the core of our values. Our customers, suppliers and employees are the foundation of our success, and we treat them with the appreciation and respect they deserve.

We believe we are making a difference in the world through our business practices - and we have been doing it since 1988!


Our Diaper Covers - A comparison

Super Whisper Wrap

• Will fit with just about any type of cloth diaper – flat or fitted.
• Can be washed industrially – is very sturdy!
• Easy care – hot wash and dryer are fine. Is somewhat more prone to detergent residue problems, due to the extra layer of polyester.
• Parents love this cover because the laminate layer is hidden inside the layers of polyester and is not in contact with baby's skin.
• Available in white and fun, colorful prints
• Excellent all around easy to use, easy to wash cover.

Super Brite
• A gusseted cover that makes it easy to contain messes with any type of cloth diaper – flat or fitted.
• Works well on hard-to-fit or long and skinny babies.
• Features a special newborn size with an umbilical cord cut-out that fits teeny tiny babies!
• Single layer of polyester with lamination means that you can simply wipe clean and re-use.
• Easy care - machine wash and dry at high temperatures. Crazy bright colours and a funky retro print.

Polar Bummi
• A premium diaper cover with superior moisture vapour transmission properties. Over three times more breathable than other diaper covers!
• Especially comfortable for nighttime diapering and for babies with sensitive skin.
• Gusseted to provide coverage with any type of cloth diaper – flat or fitted.
• Very easy to care for – can be washed and dried with your diapers.
• Available in a soft, creamy beige.

Bummi Original

• A favourite with diaper service customers - the fit is legendary. In some circles this diaper cover has cult status.
• 6 sizes for an excellent and very specific fit with a flat diaper only.
• Slim, trim, lightweight nylon with a mesh interior to create airflow and reduce slippage of diaper within cover.
• Soft and stretchy lycra leg bindings.
• Available in white.
• Needs special attention in laundering – wash in lukewarm water, air dry only.
Whisper Pant
• Pull-on design – fabulous with fitted diapers!
• Lightweight nylon – no tearing or cracking like old fashioned plastic pants.
• Stretchy, soft lycra bindings
• Needs special attention in laundering – wash in lukewarm water, air dry only.

Swimmi

• Our very chic swimpant – a Bummi Original with a cotton exterior, used without a diaper inside