I think of all us nowadays are being a little bit more aware about the economy and are trying to cut costs whenever possible. For some strange reason I caught the tail end of the
Dr.Phil show
that was focused on saving money, frugal living, and coupon clipping! I sat down and watched the rest of the show and thought to myself ,"Why wasn't I utilizing these money savings tips sooner? They really are pretty simple."
Well- life happened and I continued to let the fridge and the pantry get down to almost nothing so I was forced to go grocery shopping. (BTW- I really don't like to grocery shop.)
This past Sunday my son Hanz and I sat down with the last 6 weeks of the Sunday paper and pulled out all the coupons. Hanz starting clipping all of the them. I do have to add that he said, "Mommy, I am not going to clip the H-----s diapers as we don't need them." I said "That's my boy!"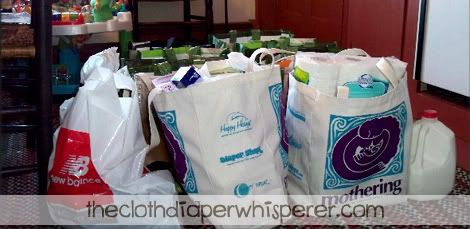 So I took some tips from the
Frugal Coupon Mom
and was on my way. I pulled out our local grocery store flyer from Hannaford and the Walgreens flyer. I have to tell you- Walgreens has the best deals! The key is to NOT purchase anything that is not on sale and only purchase their sale items. So the simple secret that I learned is:
* Find the items on sale that interest you
* Utilize in-store coupons on the sale items
* Pair the sale item with a manufacturer coupon
So the ultimate savings recipe is sale, store coupon, manufacturer's coupon.
You have to keep in mind that you HAVE to be flexible with brands. I know a lot of us will only purchase one brand but if you really want to save you need to be flexible. Another thing is purchasing multiples of the items. Many of the sale items only will allow you a limit on how much you can buy.
For example: I purchased a health and beauty item that was on sale for $6.99. I then had a $3.00 store coupon. The limit I could purchase was 3. I found 3 manufacturers coupons for $1.50 each. So here is how much I saved on three:

After Hanz and I clipped the coupons, matched them to sales and store coupons, I made a master grocery list. I made a list of everything we needed and then highlighted the items in pink that I had coupons for. Now granted I needed some items that weren't on sale,had a store coupon, and manufacturer coupon but I at least had a manufacturer coupon. Out of all the items on our list I only purchased 7 items that weren't on sale or didn't have coupons.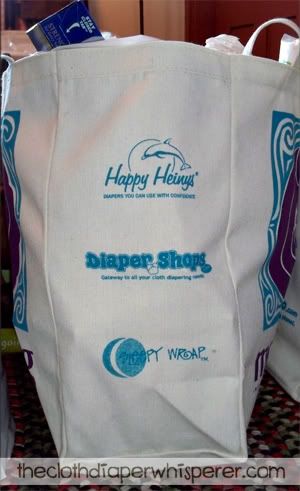 Another tip I recommend is shopping on Sunday when most of the flyers, especially Walgreens come out. If you wait until mid week (according to my Mom- who is the coupon queen!) most of the sale items will be out.
I ventured out Sunday afternoon with 3 kids- 11,9,and 9.5 months and did the following:
-Filled the Jeep with gas.
-Vacuumed out the Jeep.
-Went to McDonalds for the kids and spent $4.24 (not a regular occurrence I promise!)- the key here is to purchase off the dollar menu. They really get you on drinks so have the kids fill up their own bpa free bottle.
-Went to the New Balance Store to purchase my hubby 3 running shorts. Had a 25% off coupon. If you spend $75 or more they give you a free t-shirt.
The 3 shorts were $59.97 less 25% coupon (-$14.99)=$44.98 + 5% tax=$47.23
I asked the clerk if I could still get the free t-shirt and she said yes! $15 retail value. (I saved $30.00 with the coupon and free t-shirt-this amount is NOT included in my $96.37 savings!)
-Went to Walgreens and went up and down the aisles to find the sale merchandise. I handed Olivia the store coupon, the coupon saver coupons (Walgreens has a monthly store coupon booklet),and manufacturer coupons.
-Went to Hannaford and matched up manufacturer's coupons with items. About this time Riley was getting a bit fussy but we managed to get thru the store fairly quick.
So the grand totals were:
Don't forget to bring your re-usable bags when you shop! I just love mine and prefer them over the plastic bags where all of your items fall out of in the back of your car! LOL
Here are some other sites that I found to get some more savings and tips:
The Coupon Clippers:
This is a site where you can search for your favorite items and find coupons. They do cost a bit ($.05-$.10 per coupon) but you receive $1.00+ coupon in return.
Frugal Coupon Living
:
This lady has done her homework when it comes to savings. Great tips,suggestions, and offers.
5 tips to survive and thrive in a recession
-
A great article
!