We offer natural handcrafted soaps, lotions, baby products, healing salves and so much more! Come try our famous
Diaper Rash Salves
,
Creams
and
Wipes Solutions
, they were formulated to be safe to use with all Cloth Diapers! We carry specialty products for the nursing mother and allergy sensitive babies & children. Come and see our full line of Wool care products, including many other products for you cloth diapered babies needs. We are always working on new and exciting products for the entire family!
Some of our products:

Northern Essence Whipped Baby Lotion - Baby Bliss
Northern Essence exclusive...you will love this rich and creamy lotion! Try our Exclusive Baby Bliss Scent that everyone raves about(a baby powder scent with just a touch of sweetness!). Perfect for a quick baby massage, absorbs fast! Use it for your little one, give it as a gift or even use it for yourself (I do!) Made with wonderful ingredients such as: Shea Butter, Grapeseed Oil, Sweet Almond Oil. All wholesome goodness, whipped to perfection...for your perfect little one!
Northern Essence Soothing Buttermilk Baby Bath

We've teamed up Buttermilk and added some soothing ingredients for a wonderful baby milk bath! A WINNING COMBINATION TO SOOTHE, RELAX AND COMFORT your lil' angel! Just perfect for baby's precious skin. So gentle and pure, unlike store bought detergent-based "baby baths". Only the BEST for YOUR LITTLE ONE. Great for the whole family!!

Northern Essence Diaper Rash Salve
Our Diaper Rash Salve has always been one of our top sellers. Our Diaper Salve contains only ALL NATURAL ingredients such as Healing Calendula Infused Oil, Therapeutic Emu oil and natural un~refined Shea & Cocoa Butters! Contains NO lanolin or petroleum. Carry one in your diaper bag and have one near your diaper changing station!! Safe to use on Cloth Diapers!
Northern Essence Diaper Dust
Finally, a diaper powder that you can put on a baby's bottom and not feel guilty about it! Our diaper dust is talc-free and will not cause yeast infections. Great for heavy wetters, especially for use during naps and bedtime! Also works well for providing protection from diaper rash.

Northern Essence Better Butt(er) Cream
Finally a cream that you can use when your baby has a yeast infection and it WILL NOT irritate it! Safe to use on cloth diapers. Contains no Essential Oils, only conditioning oils and butters including: Hemp Butter, Shea Butter, Meadowfoam Seed Oil and many more. It also contains GSE (grapefuit seed extract) in it, we triple whip it to give it a fluffy appearance and super smooth texture.
Northern Essence Tea Tree Oil/Lavender Free Wipes Solution
This is natural wipes solution but without the Tea Tree & Lavender Essential Oils. Made with the same gentle ingredients...including a very mild glycerin soap, THERAPEUTIC calendula, and gentle Apricot Kernel Oil, plus we have added other beneficial essential oils for a baby's skin! Use it to gently clean and wash baby's bottom, can also be used for the entire family! We keep ours in a wipes warmer, ready to use for diaper time or quick clean-ups for hands and face. Has a clean fresh citrus scent.

Northern Essence Pure Liquid Lanolin
100% pure top grade liquid lanolin. Free of solvents, fillers, excipients, preservatives, chemical additives and colors.
About the owner:
We are located in a rural town in Northern Georgia. We have 5 children that range in age from 20 dow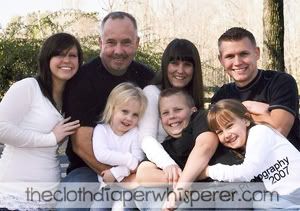 n to 4. My husband has been a Police Officer for over 22 years and I am also a former Police Officer that decided to take a large career change to stay home with our children and become a WAHM! Our middle son has suffered from sever eczema since he was a baby. After many oral medications and medical creams, we came upon
Northern Essence products
. We began using them and soon fell in love! In 2004,
Northern Essence
was for sale and I has recently left my Police career. I decided to purchase the business and have been enjoying it ever since. We have expanded into many different products that cater to the natural mom/family. We are looking forward to many more years to come.