~ Twitter Winner ~ 2- Haute One Size Diapers


ANNIVERSARY WINNERS:
Congratulations to our Kelly's Closet Anniversary Giveaway Extravaganza GRAND PRIZE Winners!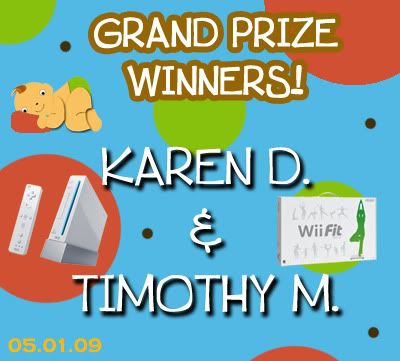 They won one Wii and one Wii Fit for each one!!!!!

Thanks for everyone who participated!!! It was REALLY FUN!!! Thank you for your continue support to our shops!