Being somewhat a newbie to cloth diapering, I was completely baffled by the "complicated" washing routine for cloth diapers. I think I was more worried about finding the right detergent than diaper! After a lot of research, I decided to use Country Save detergent. I purchased it on Amazon and although one needs to buy it in bulk, I figured I would use the detergent for all of our washing needs and the four boxes will last at least a year, probably longer.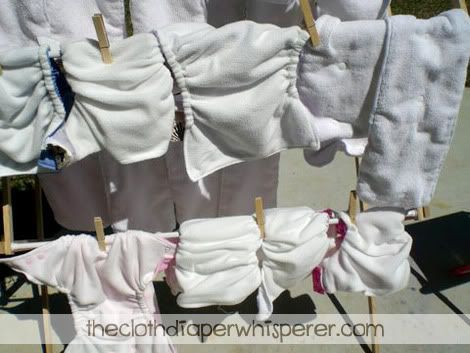 We have a Whirlpool Duet HE washing machine. Here is our cloth diaper washing routine:
- Diapers are stored in a
wetbag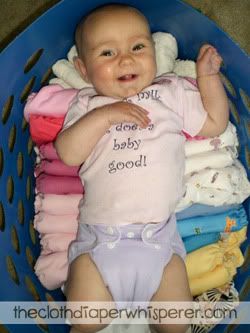 - Wash usually every three days
- Everything is washed together- wipes, inserts, covers, pockets, wetbags
- 1 regular wash cycle on COLD with no detergent...56 min
- 1 regular wash on HOT with 1/4 scoop of Country Save and an extra rinse...70 min
- As long as it is not raining, the diapers are hung outside to dry. If it is raining or especially windy, the diapers dry on the rack in the laundry room.
-
Wipes
,
prefolds
and
liners
are usually put in the dryer for 20 minutes
Personally, I have bleached my diapers,
inserts
,
wipes
, and
liners
twice so far.
BumGenius
(the main brand I use) recommends using bleach monthly (on their diapers).
All of my diapers smell fresh when I take them out of the washer and they remain stain free with the sun's help!
- by Elizabeth S.