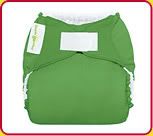 BE THE FIRST

The first 10 orders (no minimum
purchase) of the day will receive
this prize! One bumGenius One
Size Diaper with inserts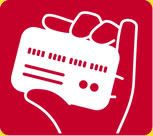 THE LARGEST ORDER
The order with the largest
dollar volume will get a
a $50 Gas Card!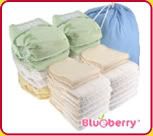 GRAND PRIZE

All orders over $100 will be
entered into a drawing of a
Blueberry One Size Diaper
12 Pack Kit ($319 value)




---
*At 12 noontime est the first 10 orders will receive a Happy Heiny's One Size Diaper in aplix.

---



All orders over $100 are entered into the following drawings:

*Grand Prize-Blueberry One Size Deluxe Diaper 12-pack KIT ($319.00 value) - Pictured above
*1st drawing- 3 BumGenius os diapers with inserts
*2nd drawing- 3 Happy Heiny's os diapers in aplix with inserts
*3rd drawing- 3 Fuzzi Bunz diapers with inserts



SALES!


* Wahmies OS Diapers (individually and packages) - 10% off 6am-12pm est ONLY
* Fuzzi Bunz Diapers (individually and select packages-1st quality) - 15% off all day
* Happy Heiny's OS diapers (individually and select packages) - 10% off all day
* Mommy's Touch OS AIO diapers - 10% off all day
* Thirsties Covers, Fab Fitteds,AIO's v 2.0 (individually) - 10% off all day
* BumGenius One Size Holiday 4pk - $59.95
* BabyLegs (excludes bumGenius BabyLegs) - 50% off all day
* Fuzzi Bunz Seconds 10pk - $99 all


---



Unadvertised specials throughout the day!!


---

WINNERS will be posted tomorrow, Saturday, November 29th.