This was sure an AWESOME week with our ULTIMATE giveaway!!! But, ONE person was going to win... I still cant believe how some people posted 10 times BUT the winner actually only posted ONE time!! Im sure this was meant to be and I really hope this gift alivates this mom's shoulder a bit....

The winner is: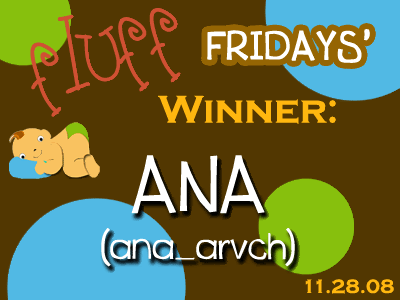 CONGRATULATIONS!!!

We hope to get a picture of your baby wearing the diapers, or maybe sitting down with all of them together!! Contact us ASAP.
Stay tuned for a great coupon this weekend and for all the GREAT DEALS that I will be posting in just a bit only for BLACK FRIDAY!!!!!

Our next giveaway starts Sunday as usual!!!! Dont give up as next week may be your turn!!!!