What Does Your Husband Do for a Living?
Yes, folks, that's the very first response I got from a friend when she learned I was cloth diapering my son.
Initially, I was a bit baffled by the question, as this particular friend generally doesn't care about
"worldly"
things such as what my husband does for a living. I'll assume my peculiar facial expression prompted her to explain, however, in the moment before she continued, I realized why she was asking…
Could we not afford disposable diapers?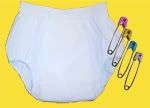 My friend insisted having cloth diapered her own six children the
old-fashioned way
(
flat diapers
with
diaper pins
and rubber pants), that cloth diapers were just too much work.
I endlessly started to explain about the "new and improved" way to cloth diaper. How it really doesn't have to be a lot of work, etc… And, yes, while I would be saving a substantial amount of money, I wasn't doing it solely for the money savings factor. We weren't destitute and unable to
afford
disposable diapers… I just wholeheartedly wanted to cloth diaper because instinctually it felt like the natural way to diaper!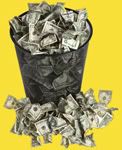 Besides, there shouldn't be any shame associated with cloth diapering even if I couldn't afford disposables. Many very affluent people cloth diaper, including celebrities! So there's no sense in needlessly throwing money away if there's a better, more economical way!
Unsurprisingly, she thought I was weird. Maybe so… then I'm a proud cloth diapering weird-o!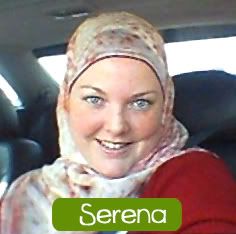 As for my family, they've always known me to march to the beat of my own drum. Aside from one of my oldest brothers who has twin boys, I'm the only other sibling to have kids… so, truthfully most of my family doesn't particularly care what I chose to diaper with. For the most part, they think the diapers are cool and cute!
My mom, on the other hand, was very adamant against cloth diapering. As I mentioned in a previous post,
Why Serena LOVES Cloth
, she continued to try and talk me out of cloth diapering. When all else failed, and I continued to assure her that I was absolutely firm in my decision to cloth diaper, she really went for the kill. Knowing how much of a neat/clean freak I am, she insisted my whole house would smell. She thought she had me, but NOPE!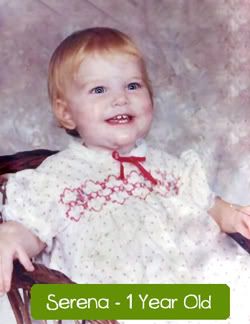 When my mom cloth diapered, clearly they didn't have the wonderful options that we have today. But more notably, nearly everyone used a laundry service. Once a week the service would pick up the dirty diapers and drop off a bag of clean diapers. Well, in all fairness, yeah, my whole house probably would start to smell if I didn't wash my diapers for a week! If I were to let the diapers marinate for a week I can mentally picture the waft of stink flowing not only throughout the house, but outside the windows like in a cartoon. PHEW! Thankfully, I have a washing machine that does all the work (ok, so I have to load it, big whoop!) and we wash every few days (I usually go every 3 days – primarily because if they sit any longer the more stink sets into the diapers).
I've learned everyone will have an opinion, and they're entitled to their opinion. So I take the advice my former La Leche League leader and I listen, nod, smile, and say thank you; and I leave it at that!
- by Serena