O

nce upon a time, there was a dining room.
The room was in a house in Houston, Texas. At a table in the dining room, a family often ate wonderful meals. Something else wonderful happened at that table, too. When no one was around, a mom sewed diapers for her little baby girl. The baby girl was named Kissa. Kissa's mother loved her a heartful. She wanted her little girl's soft bottom to be cradled in the finest diapers on the planet. So she made the diapers herself with special fabric and with extra love. She named the diapers "
Kissaluvs
" because each one wrapped her darling daughter in the most comfortable diaper anywhere. Kissa's mother made pink and green and blue diapers. As her little girl grew, she made bigger diapers with strong plastic snaps that Kissa couldn't undo. When they were wet or dirty, she tossed them into the washer. She used them again and again. Kissa loved her soft cloth diapers! There were no sharp pins to stick her. She never got a diaper rash. She wore them day and night.
Soon, all the moms who saw Kissa's diapers wanted them for their children. And they said, "These are cute and soft and easy to use. We will tell all our friends!" And they did. Kissa's mother asked a few moms who were very good at sewing to help her make the special diapers. They made diapers every day. And the small business grew and grew. One day a mommy named Tashi discovered
Kissaluvs
. She knew they were the best cloth diapers in the world. She knew that mommies liked to save money. She thought that children all over the world should have them. So Tashi worked on making that happen and Kissa's mom handed over the reins to her.
Tashi had lots of big ideas. She would find ways to make lots more diapers. She could play cheerful music while the moms sewed. She could give them a big sunny place to work. After lunch, they could go home to be with their own children. And that is what she did. Soon mothers all over America and in Spain and Scotland and France and Finland, too, wanted these wonderful diapers. All of the helpers worked hard to make Kissaluvs. Tashi looked carefully at every single diaper to be sure it was perfect. After all, the children who would wear them were just as precious as her own little babies. Tashi sold Kissaluvs to stores around the world. Moms and dads bought them and washed them and snapped them snugly on their little ones. The babies were comfy and beautiful and handsome, too. Moms and dads saved lots of money. There were no trash bags filled with dirty diapers to pollute the environment. Everyone was happy!

Tashi was happy, too, but she still kept thinking of ways to make the diapers even better. One idea was to make diapers of organic cotton and hemp, which make Kissaluvs even more absorbent, longer lasting and better fitting. Tashi also started making organic knit wipes for gently washing babies. And a Lotion Potion diaper spray that's fragrant like the great outdoors and makes changing babies more fun.

Every day, Tashi thinks about loving babies, helping families and respecting Mother Earth. So she'll probably never stop having new ideas. Yea for her! Tashi lives in Houston, Texas and is the mother of two young boys. Kissaluvs are made two miles from her home. Growing up in India, Tashi learned that recycling saves money and is good for the earth. And that's still the philosophy she Kissaluvs runs on!

Kissaluvs products:
The number one goal for Kissaluvs is consistent quality. Kissaluvs' designs are tested and proven. Their production crew is experienced and the products are closely inspected before shipping. Their standards are high. Made from either super cushy cotton fleece or a mix of Organic cotton and naturally durable and anti-bacterial Hemp, their diapers take green and sustainability seriously.

Why choose Kissa's? Because of their…
*Superb fabric that brings the goodness of organic cotton and the durability of Hemp fibers
*Super trim design that is still very absorbent
*Elasticized leg and back openings
*Sturdy plastic snap closures- easy for parents, not-so-easy for curious toddlers!
*Overlapping wings that ensure a good fit for skinny and chubby babies alike

MORE ABOUT THEIR PRODUCTS: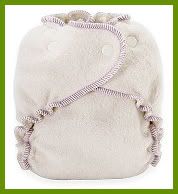 Kissa's Fitted Cotton Fleece Diaper : With Kissa's Fitted Cloth Diapers, pins are a thing of the past. Three easy-fasten snaps adjust to fit babies of all sizes. Extra-soft cotton fleece keeps the baby comfortable and gentle elastic around the waist and leg ensure leak protection – something the whole family is sure to appreciate. One of the few- if not the only diaper- that will fit a 5lb baby in Size0. Newborn size comes with a useful umbilical snap down that helps keep the cord dry during the initial days.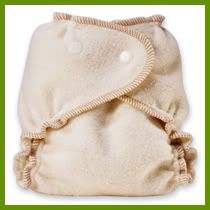 Kissa's Organic Cotton/Hemp Fitted Diaper: Quite possibly the highest-quality "nappies" on earth, Kissa's Organic Fitted Diapers share the same features of their Fitted Diapers, with the addition of an intelligent snap-in soaker which snaps at two points and doesn't crumple up inside the diaper like other diapers. Organic cotton and natural hemp make the diapers ultra-absorbent, anti-bacterial and super-soft. Mother Earth approved!



Kissa's Contour Cloth Diaper: Designed to snuggle babies big and small, Kissa's Contour Cloth diapers are easy-to-use and provide an economical alternatives to fitted diapers. To adjust the rise, simply fold down or tuck in the front. Add a good diaper Cover. And count on the sewn-in, quick-dry doubler.

Kissa's Booster Doublers: Make any diaper even more absorbent with a Kissa's Booster. One layer of unble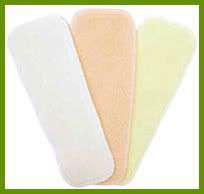 ached knit terry is stitched to a layer of soft cotton fleece and tapered for a comfortable fit. Fits most newborn diapers, including our Size 0.

Kissa's Super Soaker Doublers: Diaper doubler royalty ... thick, absorbent, soft. They feature two layers of unbleached knit terry and a layer of cotton fleece, for twice the absorbency of our Boosters. Tapered, cozy and ideal for our size 1 and 2 diapers.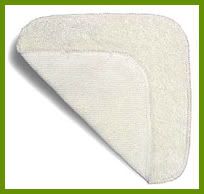 Kissa's Awesome Knit Terry Wipes: Thicker than flannel wipes, but lighter than regular washcloths, the unbleached Knit Terry Wipes are affordable and convenient. Fold them in half to fit standard-sized wipe containers. The looped terry side tackles nasty messes, while the smooth side is ready for quick clean-ups. Even use them as boosters or doublers for newborns.



Kissa's Soft Organic Wipes: Made from certified organic cotton and natural Hemp, these new Wipes from Kissaluvs are softer, super absorbent and anti-bacterial. Use as: Wash cloths; Burp cloths; tuck at neck for an instant bib; excellent as travelling towels; use to clean up eating messes, drooling mouths, and almost anything else you can think of!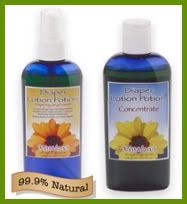 Kissaluvs Diaper Lotion Potion Spray & Concentrate: Soothe minor rashes and moisturize baby's bottom with Kissaluvs Diaper Lotion Potion. Just spray on; no messy creams or ointments. The all-natural formula also refreshes diaper pails and musty rooms. Mom and dad can also use it as a bug-bite spray, face hydrator and after-shave mist.



Soothing Baby Organic Cotton Burpy: The absorbent, versatile Burpy is big enough to catch all drools and spills, and it can double as a lap cloth for mom! Baby feels only soft, 100% certified organic, super-soft American cotton. Free of chemicals, dyes and superfluous trim. Machine washable. Kissaluvs donates 50% of their profit from the Soothing Baby Organic line to Save The Children charity which works with underprivileged children around the world.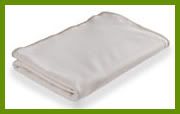 Soothing Baby Organic Cotton Blanket: Wrap up baby as Mother Nature intended – pure and simple. The lightweight Soothing Baby Blanket is handmade in the U.S.A. of 100% Certified Organic American Cotton. Free of chemicals, dyes and superfluous trim. Machine washable. As cozy as baby can be! Kissaluvs donates 50% of their profit from the Soothing Baby Organic line to Save The Children charity which works with underprivileged children around the world.



To learn more about Kissaluvs or their existing and upcoming products visit http://www.kissaluvs.com/ or call 1-866-KISSALUVS.