I dont know what she did, but she WON!!! She wanted to win this sooo bad and you only have to read her comments to notice.... I hope she enjoys them and that she show us photos of her gorgeous little girl wearing them: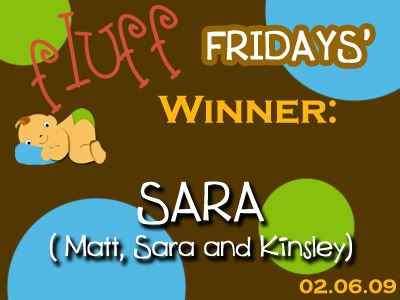 Check her out here. And go here to read about her experience with cloth diapers.
Sara: Congratulations, and dont forget to contact us ASAP.