Every week I have so much fun choosing the winner... I love reading the answers, peaking on the blogs and simply getting to know a bit more about you all. This week's is a young single mom of one very cute little girl. I loved reading her year in review and about her baby's new love for dolls...
Follow her in her blog
.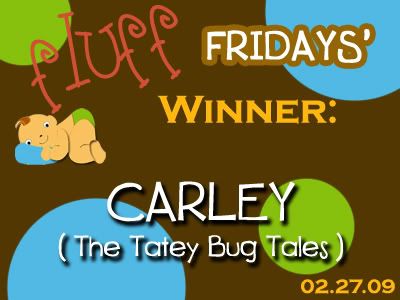 Carley: Contact us ASAP to get your diapers shipped!! We would love to see pictures of Tatum wearing them!!!!


- By Anelys