I just wanted to tell you how much I love your blog. I love cloth diapering. I never in a million years would have thought I would use cloth diapers. I started when my daughter was three months old (she will be 1 on March 25 - sob!). I haven't looked back since. A couple times I have used disposables (a day at the fair, a funeral) and every time I deal with a disposable, I am so glad I don''t use them on a regular basis. And I think I will never use them again, regardless of the circumstances.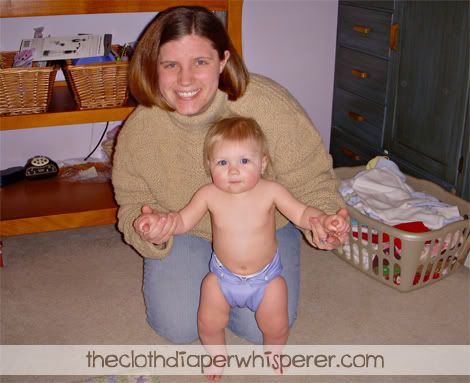 Anyway, I love your blog. Every morning when I read it, it just re-affirms that I am not crazy, that I am doing the smartest thing financially, environmentally, etc. Because as much as I like cloth diapering, there are times that I do get thinking why did I decide to be "not normal" and use cloth. And then I log on and see that this is the new normal, but even if it wasn''t, I am reassured that I am doing the right thing. Who would have thought diapering my babies bum would cause such deep thinking!?!?
Now I can spot a cloth diapered bum from miles away and I love that I am the "cool kid" in my MOPS group (Mothers of Preschoolers). When people find out I use cloth, I think they first think I must be some kind of neo-hippie (which maybe I am a little) but then they are intrigued.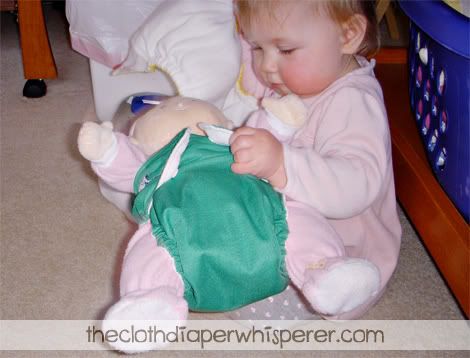 Just wanted to say keep up the good work! I can't wait for the economy to turn around so I can start buying more diapers. More likely though, I will just work it into the monthly budget.
- Kelly G.