When Kelly sent me the photos for her
"Then there was snow"
post, I couldnt help but to remember ONE-MORE-TIME, that I dont miss the snow. I do wish my girls could play from time to time on the snow, and then to have the snow melted after playtime (Yeah, right).
Last Saturday, with a temperature of 87 F, I went to the beach with my family. Yes, the beach. One of the perks of living in the Caribbean is that you get to be able to go to the beach all year long. Off to the beach we went, and my girls got to play with SAND instead of SNOW. We are still in Winter, but the Caribbean winter is certainly very different to the winter at
Kelly's town
.
Here are some of the photos, and I honestly hope you get some WARM vibes your way at the second you look at these photos... Here is my oldest daughter:
My two youngest: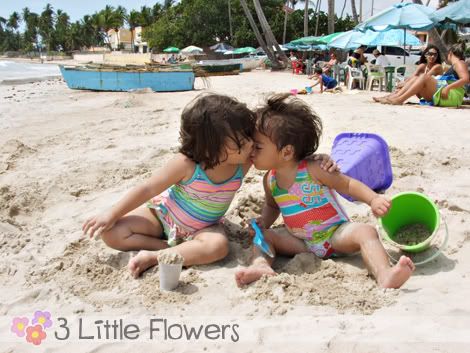 Here is hubby and me after the beach.. You can see how red our faces are: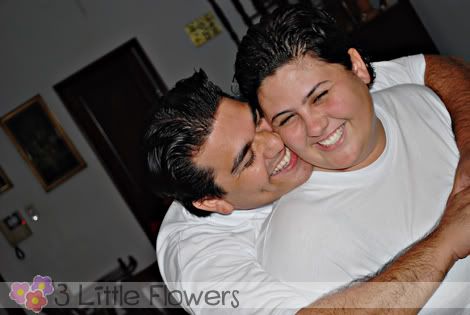 This is a link to the post from my blog
.