A short description of Hulla products, when it was invented, and the types of materials it is made of.
I started sewing totes and handbags about three years ago when I was given my great-grandmother's sewing machine for Christmas. What I was most interested in at the time was making totes. I just sat down at the machine and began sewing. I started making my own patterns and practicing my technique every day. Soon I had more bags than I knew what to do with, so I opened my first Etsy shop, "Hullabaloo."
Hulla bags
tend to be made out of brightly colored or patterned cotton upholstery fabrics with coordinating cotton interiors. The insides are also strengthened with interfacing, which is a product that attaches to a fabric to make it sturdier. Almost all of my bags close with a velcro flap.
Why choose Hulla?
All of the bags at
Hulla
are handmade, unique creations and I take pride in making them to my best capacity. They are sturdy, multi-purpose bags that always draw attention. The bags are machine washable, which adds to their convenience factor. Also, I love to do custom orders. One of the things I enjoy most is collaborating with customers! I am more than willing to make something to a customer's specifications, add more pockets, different straps, make a certain size/style of bag. I think it is fun to take and idea and bring it to life, and I love how happy people get when they have a new, beautiful bag.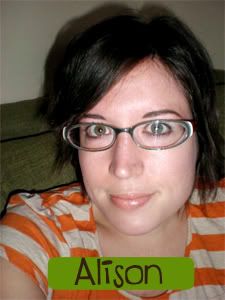 A brief intro about Hulla and about the inventor

I initially opened the shop (Hullabaloo) three years ago on Etsy, but closed the shop last year due to being too busy to put serious time into it. I reopened under the moniker of
Hulla
this year, and Im loving having the opportunity to make and sell things I love.
I'm a social worker, but I'm not working right now. I spend most of my time sewing--although lately its been hard to sew bags because all I want to do is sew diapers for my baby-to-be (I'm 5 months pregnant!) and obsess about cloth diapers on the internet. When I am not sewing, I can be found hanging out with my husband, irritating him with my crazy home decorating projects, and watching lots of television on DVD. I also am loving listening to relaxing bands like Counting Crows and the Dave Matthews Band and indulging in my guilty pleasure--young adult science fiction novels.