Are you a

Diva

?
A mother and daughter with the vision and determination to revolutionize feminine hygiene!
The menstrual cup was first developed in the 1930's. It was made from rubber latex (an allergen for many). Millions were sold in those first years by multiple companies. Because of management issues, the companies closed and menstrual cups were hard to find.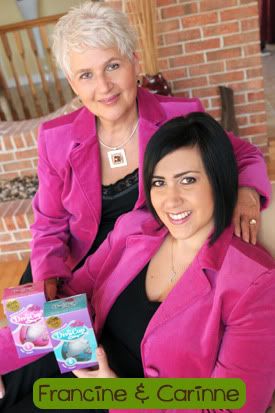 Meet DivaCup creators:
Francine and Carinne

Then over 15 years ago, Francine recognized the need for an alternative to unreliable disposable tampons and pads and found a company offering menstrual cups. She and her daughter, Carinne, singlehandedly resurrected the 75 year old menstrual cup concept by reintroducing this product to the world market when it was virtually unknown. They sold this rubber/latex version for 10 years.
In 2003, drawing on their experience and expert knowledge about the menstrual cup category, they developed a modern redesign, made from soft, top-quality silicone, to meet the needs of today's woman. They launched their own company, Diva International. Their revolutionary concept, The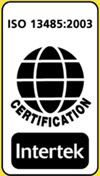 DivaCup, is patent-pending and ISO certified. Today, The DivaCup is the preferred choice.
The DivaCup Team has over 38 years of combined experience in natural feminine hygiene alternatives. Their passion is to provide women an environmentally responsible, convenient and reliable alternative to tampons and pads.
"Not every woman can afford a hybrid car nor easily convert their home to solar power. Yet, by choosing to use a menstrual cup instead of disposable tampons and pads, any woman is able to make an environmentally responsible choice each month. This is no small matter. In the U.S. alone, billions of tampons and pads are dumped into landfills and the environment each year."
Carinne Chambers
"With all the state-of-the-art conveniences Western society has developed, it baffles us why outdated feminine products are still being used. We believe that reusable menstrual cups are the next generation of feminine hygiene because they are the most environmentally responsible choice.
They are also the most convenient and reliable option available and are not associated with an increased risk of Toxic Shock Syndrome
."
Francine Chambers.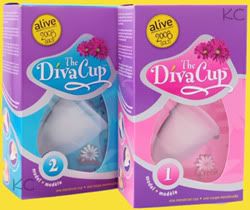 The DivaCup
*Latex-free, plastic-free and BPA-free
*No dyes, colors or additives
*Comfortable, reliable
*Worn for up to 12 hours
*Clean, convenient, easy-to-use
The DivaWash
*
Naturally pH balanced
*Gentle: Ideal for sensitive skin
*Concentrated formula: reduces the eco-footprint
*100% plant-based ingredients
*No animal testing or animal ingredients
*No parabens, sulfates or petrochemicals
We Adhere to the Highest Quality Standards in the World!

*FDA, Health Canada, ISO certification
DivaCup is Environmentally Responsible

Women, on average, experience a lifetime menstruation span of 41 years (11-52). From use of disposable feminine hygiene, an estimated 12 billion sanitary pads and 7 billion tampons are dumped into the North American environment each year (1998). More than 170,000 tampon applicators were collected along U.S. coastal areas between 1998 and 1999. Our revolutionary, reusable product is a modern, viable alternative to disposable tampons and pads.
Most tampons and pads contain surfactants, adhesives and additives. In addition, most pads contain polyethylene plastic whose production is a pollutant. Also, dioxin, a known carcinogen, is a by-product of the bleaching process of tampons containing rayon. In landfills, many of these substances can leach into the environment (groundwater, streams and lakes) causing serious pollution and health concerns.
DivaCup is Economical!
Because many women have become accustom to purchasing disposable feminine hygiene products, they consider the expenditure "necessary". Most women spend $150-200 U.S. a year on disposable tampons and pads. The purchase of The DivaCup results in significant savings. The cost of The DivaCup is equivalent to a moderately-priced blouse or dinner out, yet saves you money!
Calculate your own personal care savings:
1. Estimate your monthly total in disposable feminine hygiene products.
2. Multiply by 12 months.
3. Minus the cost of The DivaCup.
4. This total is what you will save each year by using The DivaCup.
5. Consider donating a small portion of your savings!
Become a Diva today!