Fond are the memories I have of carting off one of my prized belongings with me to kindergarten for "
show and tell
." Not much has changed since then! Every two weeks I pack two big bags full of cloth diapers (
all in one's
,
pocket diapers
,
one size diapers
,
fitted diapers
,
prefolds
,
flats
,
diaper covers
,
fasteners
,
liners
,
wipes
,
wet bags
, etc…) essentially a *sample* of my stash and bring them with me for the San Diego Real Diaper Circle meetings.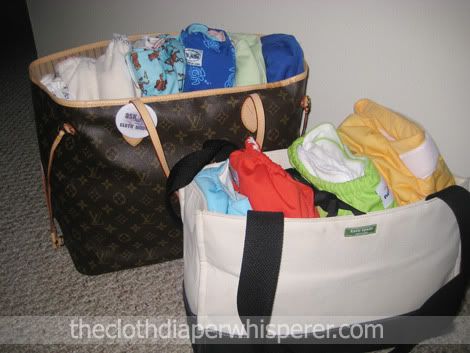 Real Diaper Circles, a part of the
Real Diaper Association
, are local groups organized to provide cloth diapering support and advocacy on a local level. The
Real Diaper Association
itself is a "collective non-profit organization in which parents and small businesses take the lead in creating a cultural shift to increase the use of simple, reusable cloth diapers. We connect current cloth diapering parents to the long history of cloth diapering. Cloth diapers are real diapers. The Association organizes local advocates and activists for cloth diapers through a member-supported resource center which plans campaigns, trains organizers, distributes educational information, supports local groups, and connects users to the U.S. Cloth Diaper industry. Local Real Diaper Circles reach users face-to-face with knowledge and tools to make cloth diapering accessible and acceptable to U.S. parents, who have the power to change the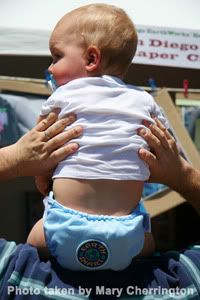 world one baby at a time."
My cloth diaper passion is very real and I thoroughly enjoy sharing my love and experience with others! We all gather and talk about all about the fluffy stuff! We share tips, tricks, recommendations – as well as troubleshoot problems such as fit, leaking, laundering, etc… oftentimes we will have an expecting mom join the meeting- which is great because I know people feel more confident about cloth diapering when there is a support system in place to rely on (much like nursing mothers have the support of
La Leche League
).
Most appreciative are the mamas to be able to see and feel the diapers hands-on… and oftentimes I like to highlight the pros and cons of each diaper while sharing my personal favorites and making recommendations for others based on their individual situations. The
Kiwi Pie fitteds
have received a lot of love from my local group! I'm also personally willing to loan my diapers out to test/try – as many of you know there's nothing more frustrating than ordering a bunch of diapers only to discover they just don't work for your little one!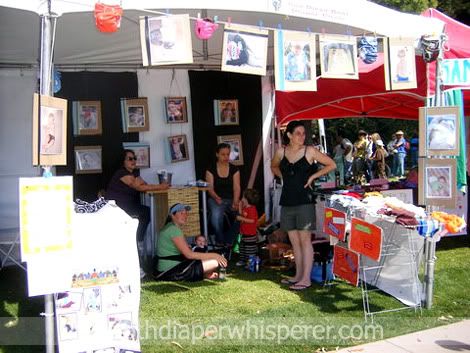 It was through this wonderful group where I learned how to use diaper pins (thanks Arynne for showing me how) – because when I tried to figure it out on my own I couldn't get the
pins
through the
prefolds
and I thought I had a defective set of
pins
… turned out I needed to lubricate the
pins
first. DUH! Since then, I'm a pinning queen!
In addition to our regular bi-monthly meetings we try to participate in events where cloth diaper advocacy would be ideal. For instance, for the second year in a row our group participated in the annual San Diego EarthFair celebration; the largest Earth Day fair in the world. More than 70,000 people gather for the event; complete with a children's parade, artwork, entertainment, and more than 400 exhibits!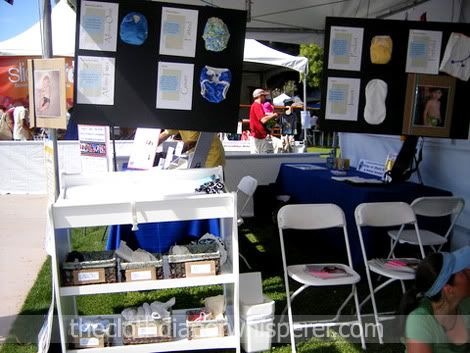 Thanks to the hard work of a number of volunteers, our fantastic Diaper Circle Leader Heather, and the support of our local and online cloth diaper businesses (including
Kelly's Closet
) our booth was a great success! Some parents were even willing to participate into changing their little one into a cloth diaper right on the spot!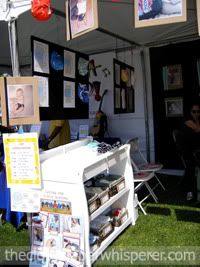 Cloth diapering communities all over the world are steadily growing online; however we could use a bit more effort and advocacy in our local communities! The more parents are informed about their diapering options, the better prepared they will be to make a decision instead of believe that there is only one way to diaper a baby.
Why not consider starting your own Diaper Circle? Contact the
Real Diaper Association
as a resource for getting started with your local cloth diaper advocacy! Make some new friends all while spreading your cloth diaper love! After all, don't we all wish there were more fluffy bums in the world?
References: Real Diaper Association Mission Statement