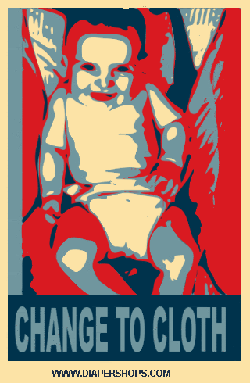 In the spirit of change we are running a
"Change to Cloth" Campaign
!
We are looking for a short story/testimonials of at least 250 words-500 words on how you can convert a non-cloth diaper user to cloth diapers.
Theme:How have cloth diapers improved your lifestyle?
(this can be economically, environmentally, etc-specific facts, figures, or experiences would be great).
To submit your entry you need to open a
customer service ticket at Kelly's Closet
. In the subject line write
"Change to Cloth Campaign"
.
What can you win?
Grand Prize- 6 bumGenius One Size Pocket Cloth Diapers
Runner Up Prize-
3 bumGenius One Size Pocket Cloth Diapers
What you should know?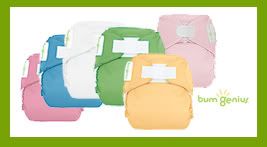 * Contest runs until Tuesday, Jan.27th. Winners will be posted on Wed. Jan 28th.
* Limit 1 entry per family. Entries will only be accepted thru our ticket system and must be clearly written in the subject line "Change to Cloth Campaign".
* Due to the high volume we expect we won't be able to personally respond to each entry but please be assured that we will read every one.

Look for exciting promotions with our new "Change to Cloth" campaign coming soon.