Need: flannel, scissors(roter cutter and board), thread and sewing machine
I love cloth wipes, I use them even if I need to use disposible diapers. I have made many of these and give them as gifts for new parents to use as wipes or wash cloths.
I made my wipes using a 6" square. I cut many squares out at once.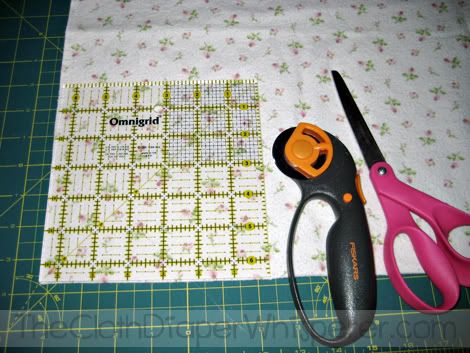 Once I have the squares cut out I pair two squares up with wrong sides together (those would be sides you do not want to see).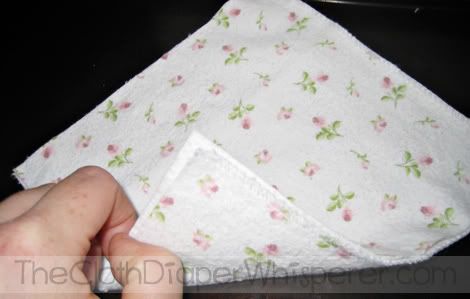 Once those are put together you will want to zigzag stitch close to the sides on all four sides of the square.
Sewing: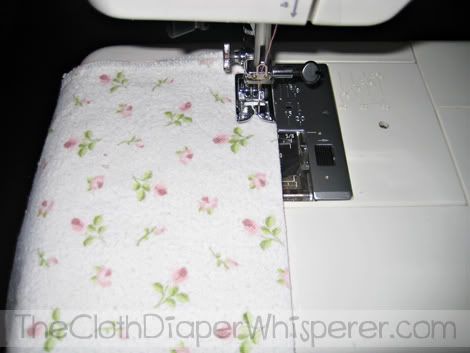 Straight stitch: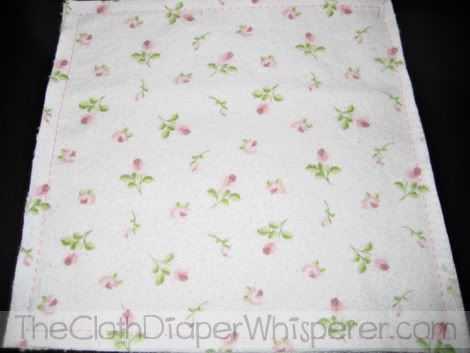 Zigzagged: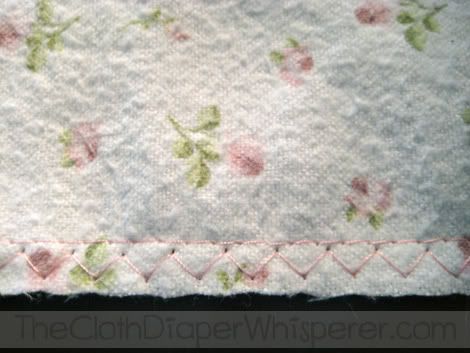 Once washed the sides will unravel alittle, but once those stings are cut off, it will not unravel any more.

Finish Product: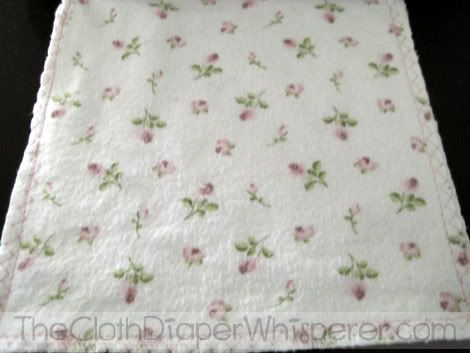 It can also be used different two different fabrics: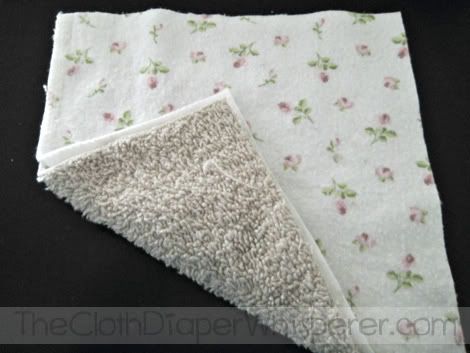 With this wipes I do one of two things with them. I either get them wet and store them in a sealed bag. This works well to keep in the diaper bag. The other way I use them is in a wipes warmer (the warmers with the pillow on the bottom work the best with cloth). I put about 3-4 cups of water in the warmer with one
baby bits
(a mild handmade glycerin soap). I let the water warm up and the baby bit melt before I put the cloth wipes in there. It usually just takes about an hour. My daughter loves having warm wipes. We live in South Dakota and everything is cold this time of year, it is always nice to have something warm.
- By Angela S.

Pictures provided by Serena (Thanks Serena!).