Need: Fabric (fleece, flannel, old t-shirt, PUL, micro-terry), thread, paper, scissors and sewing machine

This basic instruction can be changed to make a diaper that suits your needs. In making a diaper I wanted one that was easy to make, I take easy as less them an hour project. I will try to put in where changes could be made to improve this basic design.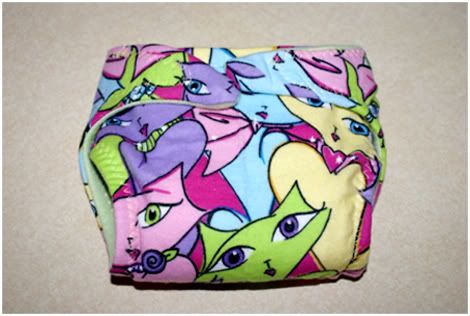 Talking about design, the first thing that needs to be done is a pattern. I make my patterns by making half of the diaper I want. I either trace a cloth diaper I want or a disposable that fits my baby well. You only want to do half because you want the diaper to be symmetrical. I took a disposable that I had and traced that and then changed the areas that I wanted a little different. I make the crotch skinnier and the tabs longer. Once your design is on paper cut it out and you have your pattern. You can save this basic pattern for making others and them you just have to lengthen where you need it bigger, usually in the rise of the diaper.



The kind of fabric you use can really vary by what you have on hand or if you want to use a diaper cover or not. I make mine to be used with a diaper cover,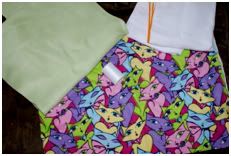 or without a diaper cover and bottoms. My first ones I made were out of flannel (inside and out) and micro-terry cloth soaker. In my example I used fleece on the inside, flannel on the outside and micro-terry cloth as the soaker. Another option would be PUL on the outside and either flannel or fleece on the inside. You can also use other soakers, extra layers on flannel, an old flat diaper or old t-shirts also work as good soakers. I pick micro-terry because it holds a lot and is cheaply found in the automotive department of stores.

Once you have your pattern and the fabric picked out, you will go on to cutting out your fabric. You will only need your inside and outside fabric and not your soaker. You will want to fold your fabric in half (make sure if there is a pattern on it, it is the way you want it to be. In my example I wanted the cats to be the right way in the front of the diaper, but they are upside down in the back. If I wanted that different I would have needed a crotch seam). You want to pin the pattern with the half line on the fold. Once pinned, you can cut the fabric out.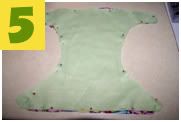 Once the pattern is cut you will want to unpin it and lay both pieces flat with right sides together (that would be the sides you want showing)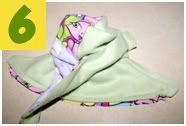 Now you can sew a straight stitch all along the sides of the diaper, make sure to leave an opening in the back big enough to put you soaker fabric in. Also make sure to back stitch when starting and stopping, this will make turning right side out easier. Once stitched, you will want to turn right side out.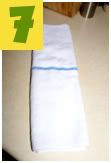 Now you have to decide if you want to make it like a pocket diaper or a contoured diaper. For a pocket diaper you will want to fold the extra fabric in the back down inside the diaper and do a zigzag stitch around the opening. You can then leave in like that and put in your insert (soaker) or zigzag around the edge of the diaper and then put in your insert. In my example I make a contoured diaper. After turning right side out I put what I wanted to use for a soaker in to the opening (I folded the micro-terry cloth in fourths the long way).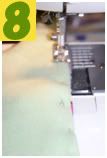 You have to make sure that the cloth is all the way up in the front and then cut off whatever hanging out of the opening. Then close up the opening, pin the opening shut and zigzag all the way around the diaper.

To put on I use a snappi to keep the diaper close and a diaper cover over that.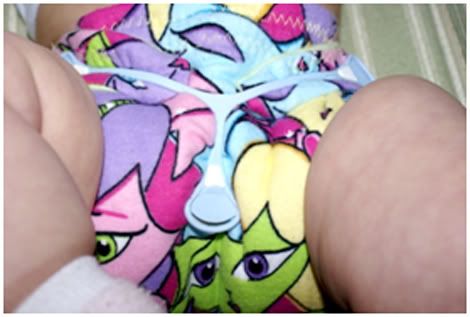 If you made it with PUL on the outside you would want to add elastic around the back and legs. You would also want to add Velcro to for the closure. You would also want to add elastic if you wanted more of a fitted diaper and did not want to depend on the cover catching the poo mess. I have used this pattern with a cover and have not had any blow outs. It all depends on what you want and what works for your child. This is one reason I liked this idea; I could change it many different ways and still have the basic simple idea I started with.
- by Angela S.