My name is Tracie Whittemore, I am a WAHM of a Aurora (6) and Winter (8 months). I have been in the WAHM world since 2004. I fell in LOVE with cloth diapers when my oldest was 7 months old. I am also proud to say that my youngest has only been in cloth diapers, since day one! When I found out I was expecting, I couldn't wait to start the cloth addiction again. Anyone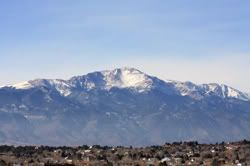 reading this knows that it is an addiction and if you are just getting into cloth diapers now, then this is your warning of the addiction to come! That is why last year I started manufacturing my own line of diapers. I found inspiration literally in my own backyard. I named my diapers after the beautiful mountain range we call home. This picture was taken from down our street, you can really see how beautiful they really are. For me the Rocky Mountains represents how magnificent our earth is, cloth diapering helps protect our earth, it was the perfect name.
When I started brainstorming ideas for a new diaper, I wanted something that would grow with my baby, but still look like a sized diaper. My first pattern was made at 2 in the morning with my best friend at my side with the end result being a diaper pattern we drew on kids birthday wrapping paper! I had a long way to go :) My insight came from the ease of adjustable waist jeans; however, I improved on this design by utilizing simple snaps, instead of buttons. The snap system makes it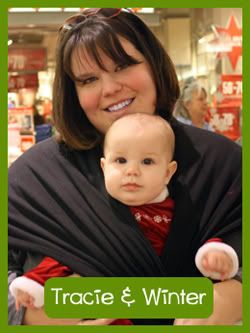 much easier to find the right adjustment for an even fit. The end result was a diaper that is affordable, yet still made of quality materials and a design that will accommodate the variety of shapes and sizes of growing babies.
Rocky Mountain diapers are a trim one-size pocket diaper without the typical one-size look. That is because instead of confusing, or cumbersome snaps on the front of the diaper, I have hidden the snaps inside the leg elastic of the diaper. It has a series of snaps that will adjust to fit almost any baby, from tiny newborns to a typical sized toddler. These snaps only need adjusted when your baby needs a larger size. To adjust, lightly pull on the elastic until you get the size you desire and snap it into place with a single snap on each side. You only need to adjust again when your baby grows.
Rocky Mountain Diapers are made in the USA of high quality PUL on the outside, and beautiful complimentary colored suede cloth on inside to keep your baby dry. They are also dad and babysitter friendly, once they are stuffed, they go on by simply wrapping it around the baby and snapping shut. With the trim fit, baby can wear them under virtually any type of clothing, even jeans. Rocky Mountain diapers come in a variety of color combinations. They have adorable leg gathers that also prevent leaking, and no messy snaps in front to bulk up the diaper or design. I am so proud of this diaper and even more thrilled that one of the web's most respected stores, Kelly's Closet, is carrying them!