Im Denai and I started making doll diapers in Jan. 2008 from my own pattern. I had a lot of flannel on hand and needed to figure out what to do with it all. Now Dozens of yards and a few large rolls of velcro later, they are my top seller!
Each diaper has two layers of flannel. They also have loop velcro across the whole front and hook velcro on the side flaps. I can also put a layer of PUL fabric on the inside (this is an additional cost of .50/diaper) to use on the dolls that wet.
I take pride in everything that I make. Some would say I am sort of a perfectionist when I sew. I have no problem starting over on a project if it just doesn't look right!
My shop was started at the beginning of 2007, but I began sewing 10 years ago. I started
SewInLove
after trying to decide how to make alittle extra money for my family of 6 while doing something I love and having flexability! I sew for about an hour on most morning and 1-2 hours in the afternoon while we have quiet time. I will not give up sleep (or at least not yet!) But I have yet to miss a deadline, somehow it always works out!
There are almost 40 fabrics to choose from, including boys fabrics, and there are options to buy sets of 3 or 4 for savings. Here are some of the fabrics: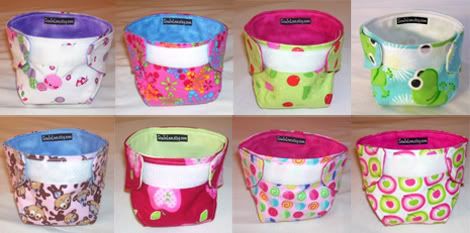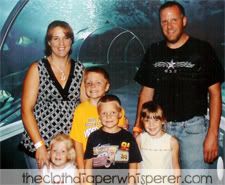 I am a work at home mom to 4 children (ages 3-8). I love organizing and nutrition. We try to eat "CLEAN" at our home and I try hard to make everything from scratch. I love reading books that have something to teach me, and then I love sharing what I learned with others. I enjoy scanning others blogs and seeing briefly into others lives. Besides sewing, I like scrapbooking, baking, snowmobiling, and I LOVE music!!!!