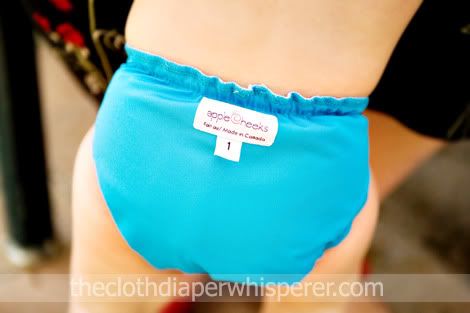 * Brief intro about
AppleCheeks
and the inventors.
The moms behind
AppleCheeks™
, Amy and Ilana, have five kids between them (three boys for Amy and two girls for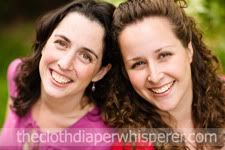 Ilana) and have cloth diapered them all. Cloth diapers have gone through a major evolution in the last six years and it's been truly wonderful to be a witness. But for Ilana and Amy, who have been selling cloth diapers from their retail store for the last four years, being witnesses just wasn't enough. After counselling hundreds of parents on the choices available and offering a fantastic level of support for the choices their customers had made, these two forward thinking mompreneurs decided that what would really benefit their customers was a line of Canadian-made reusable diapers that offered as much freedom and flexibility in one system as possible, accompanied by the highest end customer service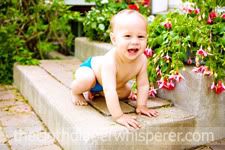 possible. And so,
AppleCheeks™
were born!
* Short description of your products, when they were invented, the materials they're made of, etc...
The
AppleCheeks™
line of reusable diapers is a hybrid system consisting of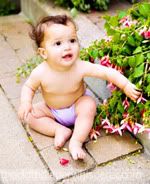 2-size, fantastically soft and amazingly well-fitting microfleece-lined PUL cover, a one-size insert in your choice of either hemp or bamboo blends, and a variety of accessories that compliment the base system and make it truly customizable to the needs of the individual baby. The covers come in ten gorgeous colours and fit a wide range of babies, from birth to toilet training.
* Why choose
AppleCheeks
?
AppleCheeks™
have been getting rave reviews since they hit the market in early 2008. The system is not only extremely easy to use, but it is of the highest quality as it's designed and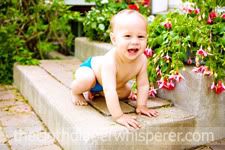 manufactured right in Montreal, Canada, the home of the company. They are one of the most flexible systems on the market in terms of not only how they can be used (as a cover with an insert or a pocket-style diaper), but they fit a very wide range of babies while at the same time catering to the functional and esthetic needs of the parent! And unlike other pocket diapers on the market, the inserts actually fall out in the wash, which means no unstuffing of a dirty diaper!