1) I did not have to run out to get diapers in the middle of the night when I realized I was out and baby had just pooped.

2) I did not have to budget money every two weeks for diapers. I do budget for new cloth diapers and accessories, but that is every few months or so.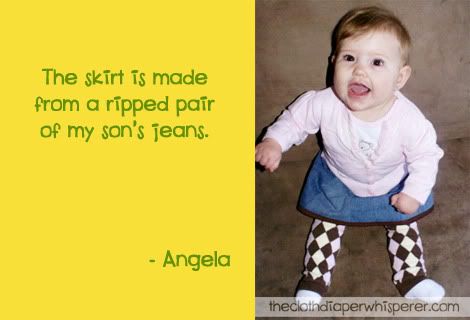 3) I started thinking of what else I was throwing away; paper, cans, glass, etc. I started recycling what I could and finding ways to decrease the other things I was throwing away (finding other uses for some things and really just thinking twice before tossing)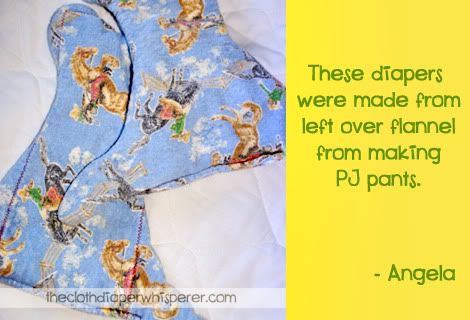 4) It has also encouraged me to try sewing different things. I tried my hand at sewing some cloth diapers, wipes and even simple skirts and dresses for her, which led me to try my hand at blankets, quilts and curtains. Sewing isn't really related to cloth diapering, but it was the mindset that was started from cloth diapering. It was for me a way to starting thinking about what resources I have that I can use reuse the things I have in the house. Most everything I have made has been from scraps that I already had or from clothes that were not worn any more.

5) I should also include that it had gotten me to think about healthy eating and other things I could be doing to make my family healthy. I am not the best at this area, but it was a place to start and encouragement to keep working on it.

I guess after looking over this list it has been more of a way of thinking change for me and through changing my way of thinking it has changed my lifestyle.


- By Angela S.