Let's face it; working women have enough "work" to do. And most working women probably think that cloth diapering is just too much work on top of the work they already do.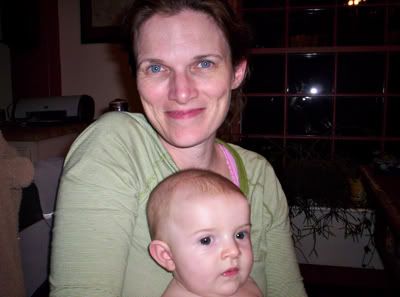 But if you're a working woman who wants to try and make cloth diapering work, here are some tips I've come up with:
Teach Caregivers to Cloth Diaper: Most caregivers, such as your mom or nanny, are more than willing to oblige your wishes. Spend some time teaching them the ropes and in no time they will feel comfortable with cloth diapering too.
Seek Out Cloth Diaper Friendly Daycare: Yes, these daycares exist. You may find that your daycare is more than willing to cloth diaper your baby. So ask, have those discussions or look for a center that will have that discussion with you. Just remember that you'll need to supply your center with an adequate amount of diapers and a reusable diaper pail for storing soiled diapers. You'll also want to be prepared to wash the diapers each night.
One other thing to note:
-Daycare centers usually change your baby's diaper every two hours – so you'll be going through a lot of diapers. In fact, a friend of mine said she spent more money on disposable diapers when she put her baby in daycare than she did when her baby was home with her. So you just may save more money than the average cloth diaper user by getting your daycare provider on board with cloth.
-Most daycares like the all-in-one diapers because they are a one piece diaper and super easy to use. Or if you use pocket diapers, just make sure they are properly stuffed at the beginning of the day and be prepared to have to separate the pocket and the insert each night before washing. Both AIO and pockets are easy to change and fit like a disposable - so your caretaker will find them easy to use.
Use Cloth Diapers When You Can: Still, some daycare centers are not open to the idea of using cloth diapers on any child. But if you still want to use cloth, you should consider doing it at night and during weekends. It'll give your baby's bottom an occasional break from disposables and give you a chance to enjoy looking at your super cute baby in a super cute cloth diaper.
Happy Diapering!