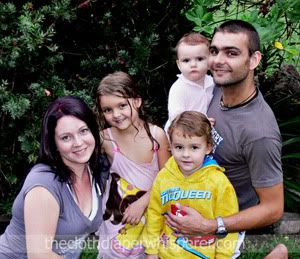 * Brief intro about Baby Beehinds and the inventor
Baby BeeHinds
was established in early 2004, by Davina, who still runs this energetic and customer focused company! Back in the early days, Davina had no plans to go in to business...rather, she simply liked sewing nappies for her new baby girl.
Eventually her baby had far too many nappies so Davina started sewing for friends, and then at their prompting, launched publicly with some auctions on ebay. In those days, the cloth nappy market in Australia was ultra ultra new...there were not many modern cloth nappy options at all available and so the public immediately latched on to
Baby BeeHinds
and all of a sudden Davina's fun little hobby turned in to a very busy home business!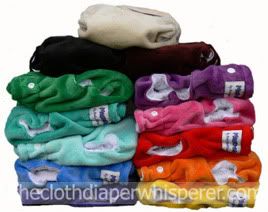 Eventually, the demand got too great and so after much thought, Davina investigated outsourcing production, and with ethics in mind, found a fantastic factory to produce the qantities required with the quality she had in mind. Since this time,
Baby BeeHinds
has grown exponentially, branching in to wholesale, party plan and retail markets. Still, the fundamental values of the company remain- that is quality, excellent customer service, and ethical manufacturing standards.
Baby BeeHinds
also likes to support those who are disadvantaged, with charitable contributions made financially and some 2500-3000 nappies donated thus far to orphanages in Africa.
* Short description of your products, when they were invented, the materials they're made of, etc...
We offer a range of products.
Fitted nappies of a one-size-fits-most design
, made from
hemp
or
bamboo
, one-size-fits most pocket nappies and stuffable all-in-one nappies made with lush minkee, wetbags, boosters, PUL and
woollen nappy covers
etc. Over the years, all of our products have gone through improvement processes where based on customer feedback, we make slight changes to a product's shape, fabrics, composition etc.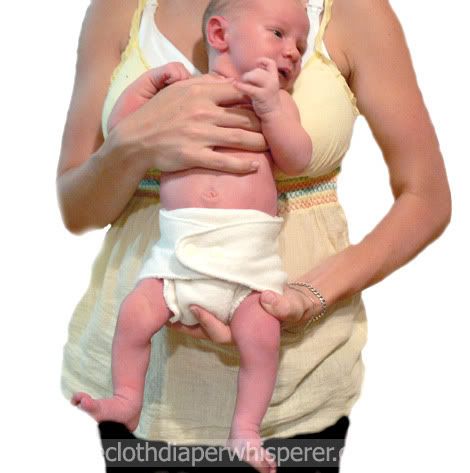 We take customer feedback on board to ensure our products meet the needs of parents. At present, we are confident our products have reached their peak in quality and reliability, and their popularity seems to be testimonial to this! At the moment,
Baby BeeHinds
is incredibly busy, which is fantastic!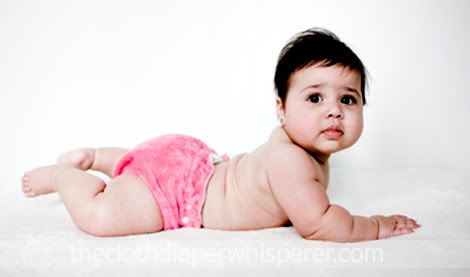 * Why choose Baby Beehinds?
Ultimately, a customer needs to be happy with not only the product they receive, but also the service they receive from whichever company they choose to deal with. Here at
Baby BeeHinds
, we treat our customers how we ourselves would want to be treated, if we were the customer. When you're in business it is so easy to be so focused on what is right in front of your nose, and that is the day to day running of the business itself.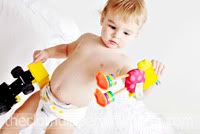 However, we feel it is important to maintain the reality that the customer sees our business from a different perspective to how we see it ourselves, and so we like to remain grounded and connect with our business from multiple perspectives. Our customers are very important to us, and so we aim to please however we can and maintain prompt, fair and polite service at all times!
In addition to this, quality is such a very high priority to us, and so while now and then, something may slip by with a fault, the majority of
Baby BeeHinds
products are sewn with impeccable quality. This leads on to our final priority- ethics in manufacture. Our products are made in Asia, and a very real concern for any products made in Asia have to do with the conditions in which the manufacturing is taken place. When researching the outsourcing of production, my number 1 focus was to find a manufacturer who looked after their employees and maintained safe working conditions at all times.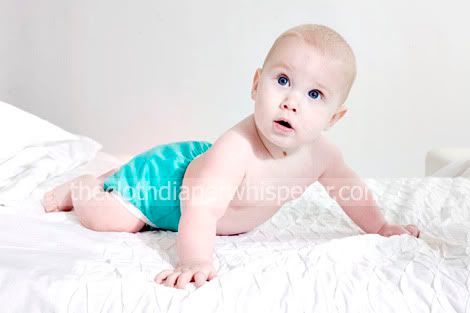 It took some time, however finally, we were blessed and found the most wonderful, wonderful factory. They are amazing, offering fantastic opportunities and incentives for their employees. They have a very low staff turnover (due to the exce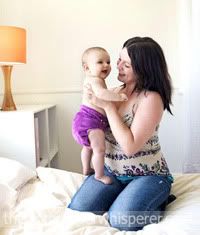 llent pay and working conditions) and everyone works together as a team. The maternity leave opportunities that they offer their employees are better than anything we even have here in Australia, and their wages are 20% higher than the average for the industry. They also receive benefits such as holiday and sick pay and each year, twice a year, all employees go on a group trip together to build their team skills and connect on a personal level. We make regular trips to the factory to ensure everything is functioning as it should be, and enjoy the trips immensley as it is wonderful to catch up with those we regularly deal with via email! So yeah, overall, we're pretty proud of our dedication to customer service, quality and ethics here at
Baby BeeHinds
!