I have three kiddos and two of them are in dipes, am I ready for my 2 year old to potty train? Well she is trying and I'm not going to push, she will get it before I know it. My son is 3 months now and since I ventured into cloth diapering because of him I figured why not with my daughter also (especially because her sposies are so much pricier).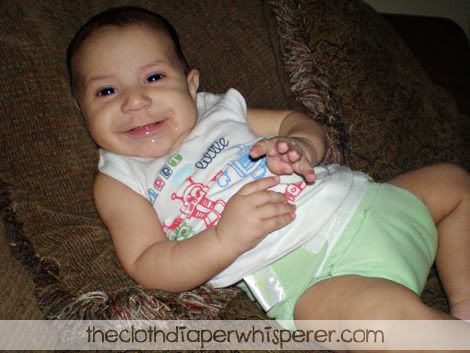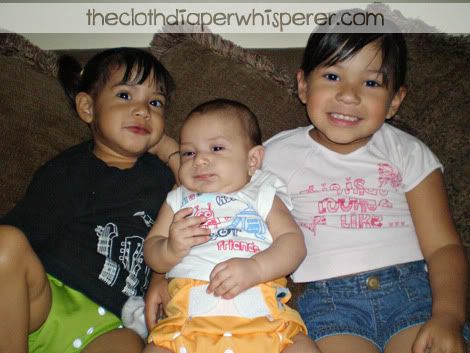 Our stash works really well for 2 in diapers that are different ages because with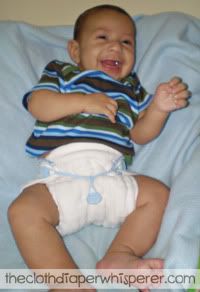 the pfs you can fold them for each child depending where they need the most absorbancy. For my son I use the newspaper fold and for my daughter the jelly roll works great and then the
BumGenius
you can add the amount of inserts each kid needs for absorbancy. The best part is not having to make sure I have enough of each size in my diaper bag for outings or running to the store because I'm out of dipes. I do laundry every 2 days but I don't run out of clean ones because I have plenty of
PFs
. I can't imagine going back!
- By Tani